Shining a light on reality of life with epilepsy
Seven out of ten workers would choose to hide a disability from their bosses, according to a recent study.
Someone who knows all too well about the impact of having a disability that is not immediately apparent is barrister and mediator Lorraine Lally.
The 29-year-old Barna woman has lived with epilepsy since she was eight years old when she began having seizures which could be likened to daydreaming.
"It was just kind of losing time, a lot of clumsiness, I could drop a bowl for no reason. They call them focal seizures because you kind of space out but you can get badly injured. I once poured a kettle of hot water over myself which was very distressing for my parents."
The See Beyond campaign is a joint initiative of Headway and Epilepsy Ireland, national charities working to support people with two common types of hidden disability, acquired brain injury and epilepsy.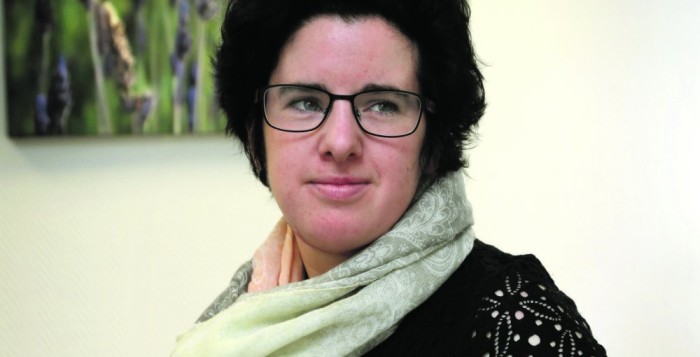 The aim is to raise awareness about hidden disabilities in all communities in Ireland. One in 48 people are estimated to have epilepsy – the west of Ireland has one of the highest rates of neurological conditions in the world.
By the time she went to study law at Griffith College in Dublin, Lorraine had moved onto tonic-clonic seizures, which is when the body the body stiffens and the muscles start jerking.
"It has a serious impact on a family – it's very distressing to see somebody having these seizures, it can be unnerving, parents and siblings carry a lot of worry with them so they need to have support as well."
Lorraine remembers all too well the regular trips to Dublin hospitals for treatment as there were no paediatric neurologists in the west, something that remains unchanged even after 20 years. Before being admitted to the epilepsy unit in Beaumont last Christmas for an indepth study of her condition in a bid to improve her treatment, she had been on a waiting list for six years.
Following medication and learning to recognise the triggers for the condition – sleep deprivation, inadequate diet, stress and an unhealthy lifestyle – Lorraine has fewer seizures and now tends to have most of them in her sleep.
She knows she's had one as her arms and legs are in pain, she struggles to get out of bed and she may have bitten her tongue.
"I fell out of the bed once and slapped my head, and cracked two ribs. I'll never forget standing at a bus stop and I was so bruised that a woman said to me: 'you should really leave the bastard'."
But she has not let it get in the way of her life, going on to get a masters in international human rights law from NUIG.
"I travel, I've done the Camino De Santiago twice. I travel on my own and visit friends all over the world. I can't go out partying all night, a good lifestyle does help manage it."
Lorraine divides her time between Galway and Dublin working as a barrister and mediator in divorce, separation and immigration cases.
She recently got a grant from NUIG to deliver talks to secondary school students about how to solve conflicts through peer mediation.
She joined the See Beyond campaign in a bid to eliminate a lot of the fear and misinformation around epilepsy.
"There's a lot of stigma around epilepsy, people I've spoken to say they have suffered from a lot of discrimination as a result of it," she opines.
"I'd urge people not to be afraid to contact organisations like Epilepsy Ireland, they have an amazing community resource officer in the Westside Resource Centre who provides support over the phone or by email."
Source : Connachttribune.ie
Comments
comments